Books and Music
Jackisms: Weight Loss Humor and Help from My Weight Losing Friends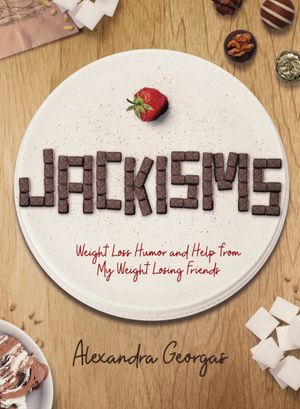 Jack witnessed a man dying from a sudden heart attack. Remembering how his mother and father both died young from heart disease, he knew he had to make a change. Jack lost 50 pounds and has kept the weight off for over 20 years. Alexandra attended weight loss meetings with Jack for many of these years and found Jack to be one of the most helpful people in her journey. Jackisms is a collection of weight loss wisdom and humor from Jack along with the others in their meetings. Be inspired, educated, and entertained by enjoying the unique and practical advice of Jackisms.
Buy a Copy of Jackisms at Amazon
Computer Geek Speaks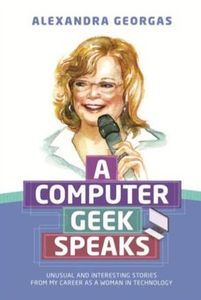 Humorous and surprising escapades of Alexandra's life as a woman in the technology field, including tales of mistakes she has made, interesting people she has encountered, unexpected adventures, love interests, and all she learned through her journey.  A true story of lessons learned and the transformation of both one woman and our world.
Mom and Me, My Journey With Mom's Schizophrenia Book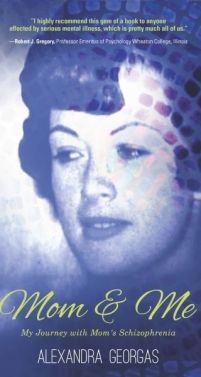 Living alone as a teen with her mom's untreated schizophrenia, Sandy experienced disturbing behaviors and learned quickly how powerless she was to bring her healthy mother back to normal. But in time, Sandy learned to love her newly mentally ill mother, to delight in her and to have a meaningful and positive lifelong relationship with her. Mom and Me is a true success story of how both mother and daughter healed through facing the challenges of mental illness.
The Real Deal CD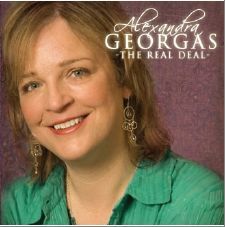 $4 from each CD sale is donated to colon cancer research.
Help us find a cure!

Songs:
1. The Real Deal
2. Coffeehouse Blues
3. Without You
4. You Are Good
5. Bring The Spring
6. Mistaken God Identity
7. Come Into My Temple
8. Strengthened By A Vow
9. Let There Be Love
10. Who You Used to Be
11. The Voice of the Lord
12. Ready to Receive